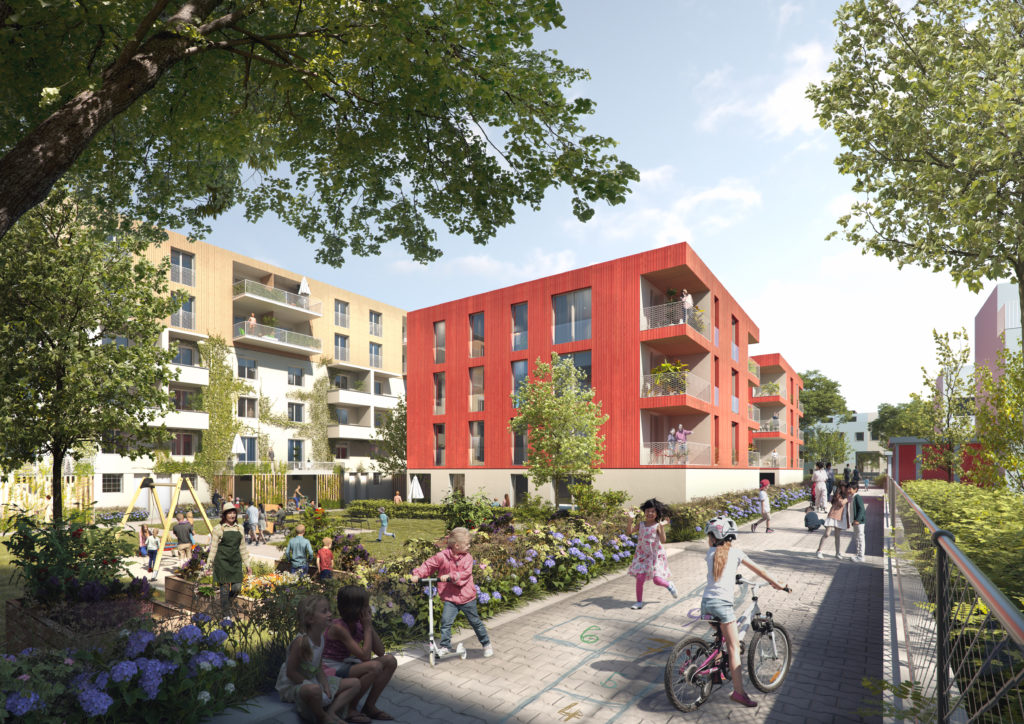 Hügelstraße, Frankfurt am Main
urban planning competition
| | |
| --- | --- |
| Location: | Frankfurt am Main |
| Client: | Vonovia |
| Typology: | Residential |
| Gross Floor Area: | 21.000 m² |
| Housing Units: | 199 |
| Period of time: | 2022 |
| Procurement: | competition |
| Project Partner: | in collaboration with GTL Michael Triebswetter und StetePlanung |
| | |
Urban planning guiding idea and conceptual implementation
The competition area is a well-developed and green urban residential area. It consists mainly of apartment buildings and terraced houses from the 1920s as well as typical row housing from the post-war period. By means of careful redensification in the form of additional storeys and new buildings, this valuable urban area is to
urban area will be able to offer more people a home in the future. At the same time, the outdoor facilities are to be renovated in keeping with the times and developed into neighborhood meeting points ("double internal development"). In addition, a rentable community room, a daycare center and a small supermarket for local supply are proposed.
Approx. 21,000 m² of new gross floor area will be created. The residential share amounts to approx. 20,200 m² GFA, of which approx. 6,700 m² in the supplementary buildings and approx. 13,500 m² in the extensions and roof extensions.
The structural additions are to be executed in such a way that the difference between old and new always remains clearly legible. For reasons of sustainability, weight and short construction time, a timber construction with boarding made of wood or fiber cement as cladding is proposed.